Coins & Paper Money > Coins > Ancient > Roman > Imperial (27 BC-476 AD)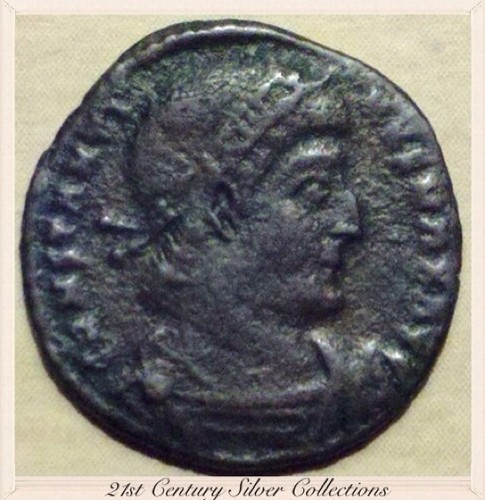 Time left:

11 days 23 hours
Item Number:

172621817216
(Last Updated: 1 Hour 35 Minutes ago)
Payments:
Credit Cards processed by PayPal
Shipping:
$1.50 Standard Shipping
Location:
Plymouth, Michigan
Similar items you may be interested in
Description
Constantine the Great, was the son of Helena and the First Tetrarchic ruler Constantius I. Constantine is most famous for his conversion to Christianity after the battle of the Milvian Bridge where he defeated emperor Maxentius.

Before the battle he saw the words "In Hoc Signo Victor Eris" (By this sign you shall conquer) emblazoned on the sun around the Chi Rho, the symbol of Christianity.

After placing this Christogram on the shields of his army, he defeated his opponent and thus ruled the empire through ine providence.

He also shifted the capital of the empire to Constantinople, establishing the foundation for an Empire that would last another 1000 years.

He died in 337 and his sons ided the Roman territories.