Coins & Paper Money > Coins > Ancient > Roman > Imperial (27 BC-476 AD)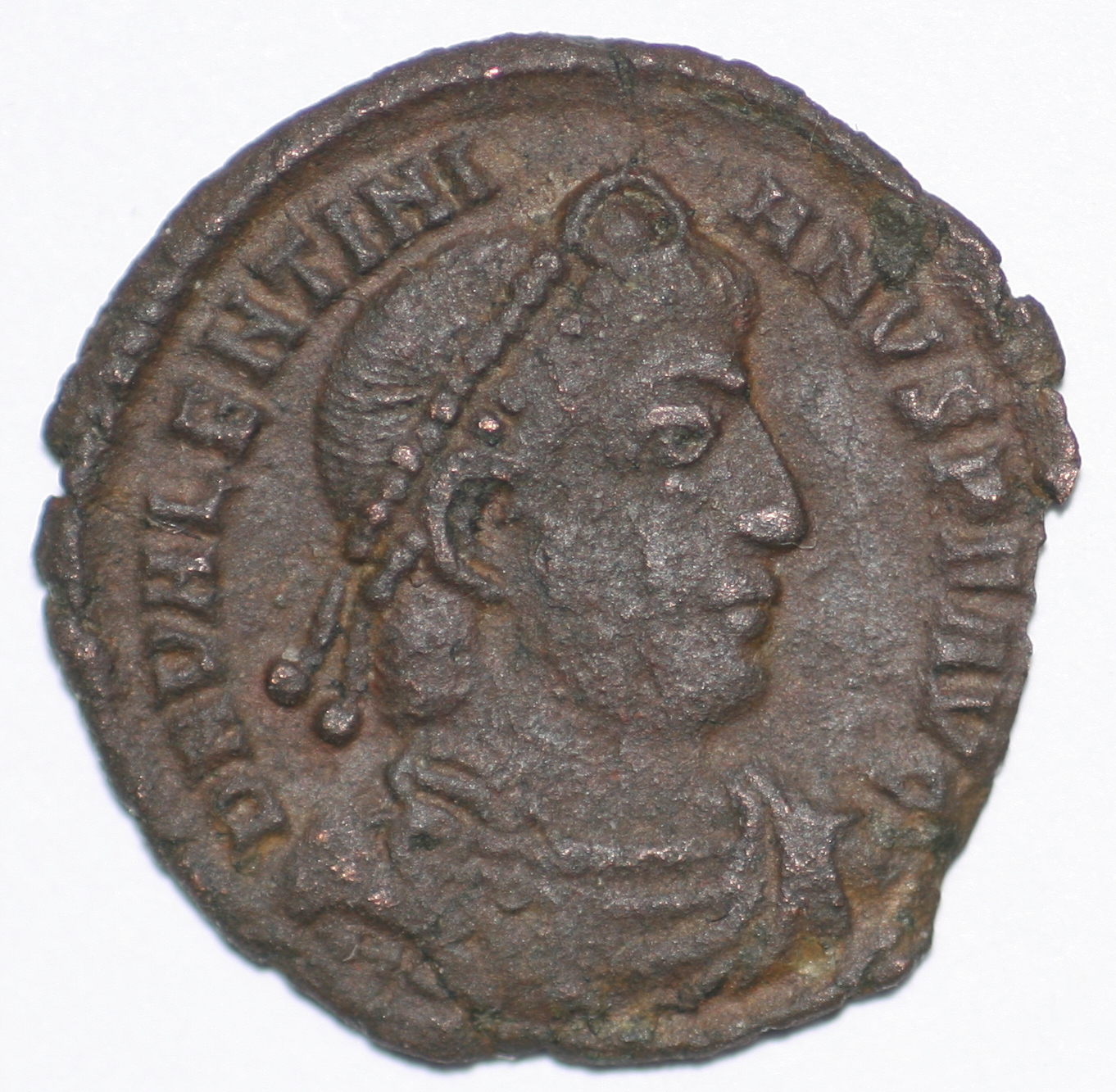 Time left:

15 days 15 hours
Item Number:

112372541237
(Last Updated: 10 Hours 48 Minutes ago)
Payments:
Credit Cards processed by PayPal
Shipping:
$5.00 Standard Shipping from outside US
Similar items you may be interested in
Description
Iam pleased to submit for your consideration: Valentinian I, AE3, Siscia mint.

Ob: DN VALENTINIANVS PF AVG pearl diademed, draped, cuirassed bust right Rs: SECVRITAS REIPVBLICAE Victory walking left, holding wreath and palm.

R in left field. mintmark: dotΔ SISC diameter: ~17 weight: 1,80 g colour: brown BUY 5 COINS & GET FREE SHIPPMENT WORLDWIDE Please read before bidding: 1/ Authenticity: All of my coins are guaranted to be authentic and this guarantee is for life.

I'am not selling copies.

I guarantee full money-back including shipping costs if a recognized authority disputes the authenticity of the coin you bought. 2/ Shipping costs: Registered priority international mail - 5 $ worldwide.

As I'am doing everything your purchase to be cheap as much as possible combined shipping is available and welcome - if you buy 5 coins you will get free shipping worldwide.

Please note due to some postal services restrictions buyers from China, Estonia, Georgia, Lietuva, Latvia, New Zeland, Russia and Switzerland should contact me before bidding for more informations about shipping costs.

Sadly these costs going to be higher.

I'am mailing your item the day I receive the payment or a day after if the payment is done after 12.00. I make no profit from postage and packing fees.

Item receipt time can vary - it can take from 5 (Europe) to 14 days (the rest of the world) due to obvious reasons.

Please note that I'am not responsible for any tax charges and fees.

Before bidding please check your local regulations and be sure your country law allow you to import the coins you bought or won. 3/ I'am prefering paypal payments.

Transfers to my bank account are possible.

If you prefer another payment form ask me about it before bidding.

If you want to pay in your country valute let me know - I'll send you the invoice in your country valute. 4/ Refunds Refunds are possible for any reason, but I'am not covering the shipping costs.

Please see the photo and judge yourself the coin you are about to buy.

The photos show the coin as it is – I'am not changing the picture in any way.

Shipping cost are going to be covered by me in case recognized authority with international reputation judge the coin you bought as a copy. 5/ Discounts Discounts are possible – just send me a mail and let me know what price are you willing to pay for the coin.

We may agree new price for the coin you are interesting in. 6/ Feedbacks I hope you like my services enough to leave positive feedbacks.

If you are happy with your purchase don't forget to let know the others about it.

If you are not happy just let me know about it before you leave negative feedback.

For each positive feedback ill grant you 10% discount for next shoppings.

I'll tray to make everything to solve the problems which may appear.