This listing has ended.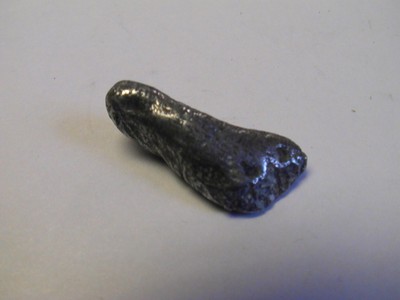 Similar items you may be interested in
Coins & Paper Money > Bullion > Gold > Nuggets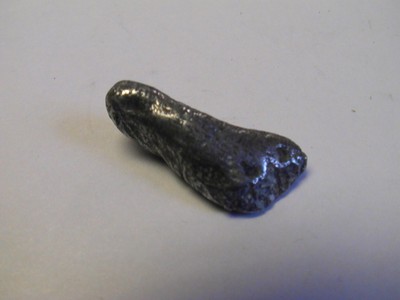 Similar items you may be interested in
Description
View more great items cheeps es Platinum you will find on ebay. it is very rare , i have a big one you want to know more call me . 814-350-6606 i had these test by a assay they are impure only 36 % Platinum 14% Palladium, 6%Zink and trace of gold .you will get a assay report with youre platinum nugget Real Rare 0.051, ozt, sk, Native Platinum, Palladium Nugget one like this Would SELL FOR A lot more . one like this Would SELL FOR 2 or 3 times what I AM asking a lot more . my platinum nuggets are Gray in color with darker Gray or black spots on them. they been .also they can be pitted very nice looking river tumbled rounded out platinum palladium nugget. these was found in the USA. these are very rare in the world.

Platinum is the rarest and most expensive of the popular precious metals.

It is much rarer then Gold.

Due to its rarity and value, it is not readily available to mineral collectors and is seldom represented in in all but the highest-end mineral collections.

Platinum is rare.

Compared to most metals, both platinum and gold are rare.

Platinum is often called the "most precious" metal or the "rarest of the precious metals". Everyone agrees that "gold" is rare.

How rare is platinum? To put it in perspective, each year there is fifteen times more gold mined than platinum.

Platinum can be Tin-white, silver-gray, steel-gray, dark gray Silver-gray.

Streak is shiny. hard 4 - 4.5 Its scientific atomic symbol is PT and atomic number is 78. In its pure form it is harder than gold and silver.

In jewelry, typically 5% other metals are added to the platinum to make an alloy soft enough to set precious stones securely in the jewelry it is heaver then gold Natural Platinum is fairly impure.

It is always associated with small amounts of other elements such as iron, gold, copper, and nickel, and may also contain the rare metals iridium, osmium, rhodium, and palladium.

These impurities can lower its specific gravity to as much as 14, whereas pure elemental platinum is 21.4. Most Platinum specimens contain traces of iron, which may cause it to be slightly attracted to magnetic fields. these may be less they have Zink in them that makes them liter .