This listing has ended.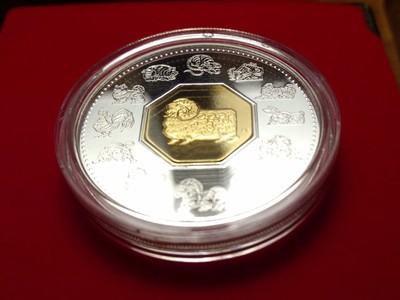 Similar items you may be interested in
Coins & Paper Money > Coins > Canada > Commemorative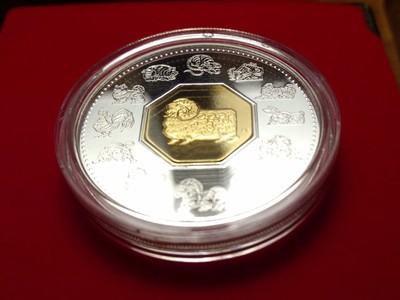 Similar items you may be interested in
Description
2003 Sheep $15 Lunar Silver/Gold Coin (Also called Ram/Goat) Check your calendar! 2003 is the Year of the Ram and if this wonderful person was born in 1907, 1919, 1931, 1943, 1955, 1967, 1979, 1991 or 2015. The Chinese years don't follow our calendar exactly please check your month, date and year to be sure.

Although I was born in 1956, I'm a Ram/Goat/Sheep and not a Monkey.

Specifications: Face Value: 15 dollars Mintage: 53,714 Composition: .925 Silver, .075 Copper Cameo: 24-karat gold plated cameo Weight (g): 34.00 Diameter (mm): 40.0 Edge: Reeded Finish: Proof Packaging: A single-hole embossed red velvet presentation box, encapsulated, COA.

A unique gift for the Goat/Ram/Sheep in your life or for yourself! Its minted by the Royal Canadian Mint and hard to find here in the U.S.