This listing has ended.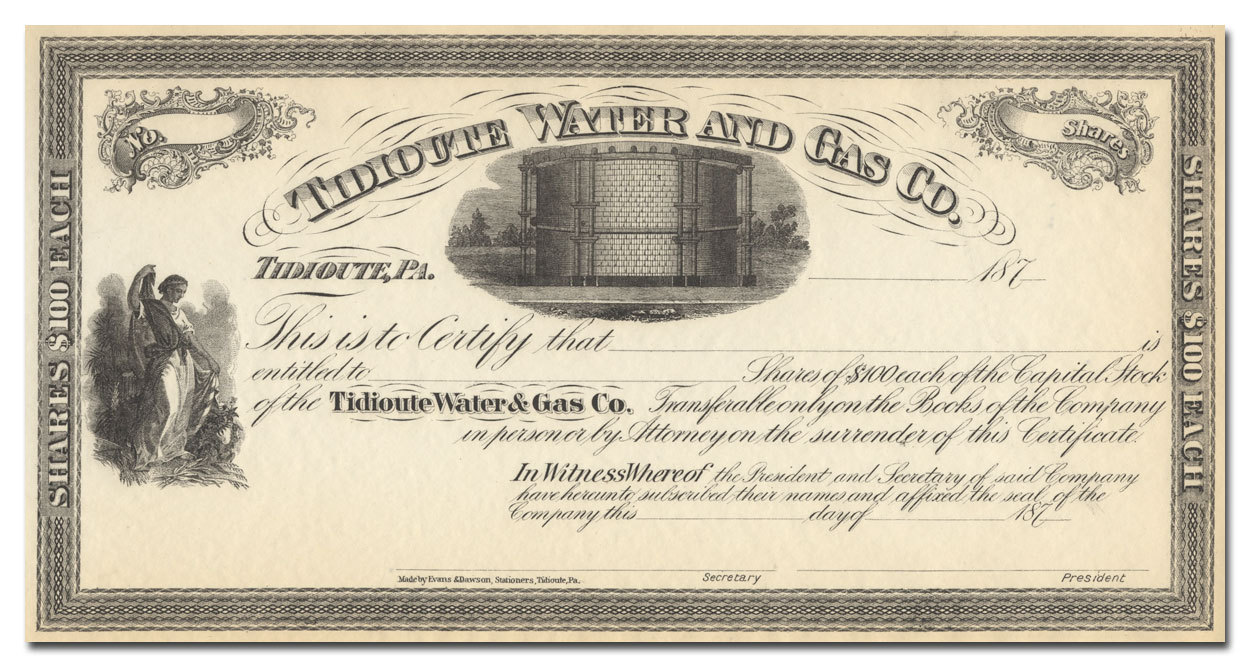 Similar items you may be interested in
Coins & Paper Money > Stocks & Bonds, Scripophily > Power & Utilities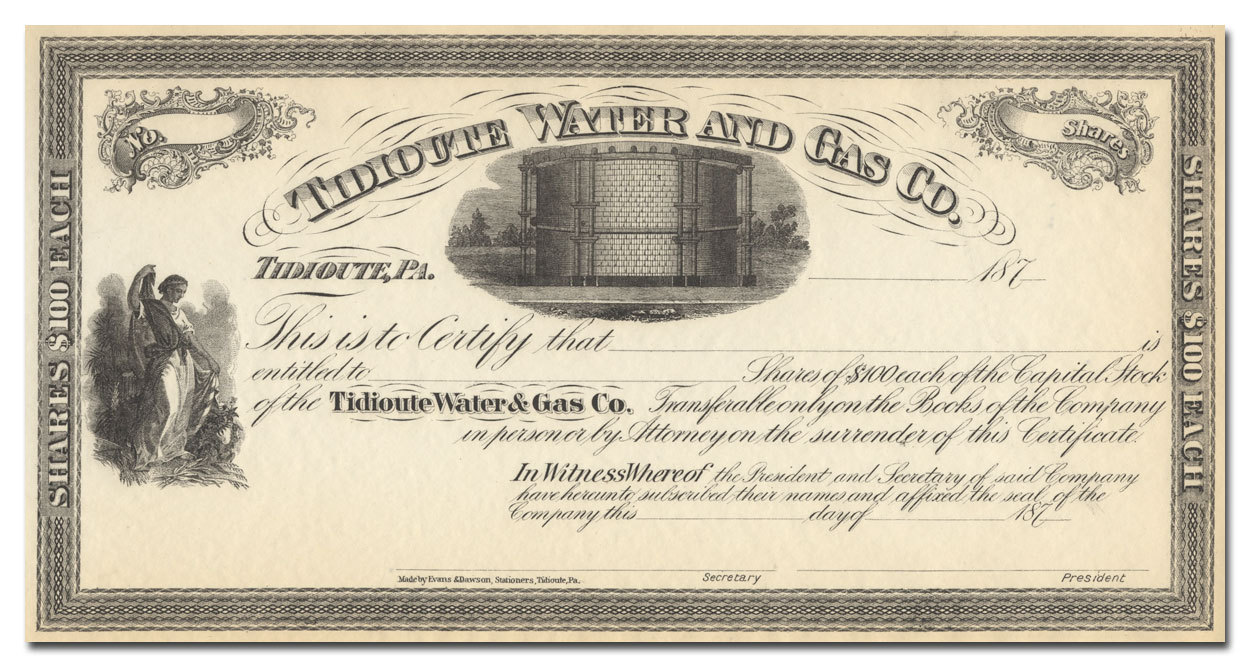 Similar items you may be interested in
Description
Tidioute Water & Gas Co.Stock Certificate Tidioute is located in Warren County, Pennsylvania, and had a population of 792 as of the 2000 census.

The name is an Iroquoian word meaning "protrusion of land", referring to a sharp bend in the Allegheny River.

From its beginnings, Tidioute was connected to the cutlery industry, when groups of cutlery workers who had emigrated from Sheffield, England migrated from factories in New England to the vicinity of Tidioute and northern Pennsylvania to establish their own concerns.

The town was the original home of the Tidioute Cutlery Company, a knife manufacturer founded in Tidioute in 1897. The company was later dissolved and reformed as the Union Cutlery Company.

Union Cutlery relocated to Olean, New York, and the Tidioute factory ceased operations in 1911. All certificates are sold only as collectible pieces, as they are either canceled or obsolete.

Certificates carry no value on any of todays financial indexes and no transfer of ownership is implied.

Unless otherwise indicated, images are representative of the piece(s) you will receive.

When a representative image is presented in one of our listings, you will receive a certificate in similar condition however dating, denomination, certificate number and issuance details may vary.