Bidding has ended on this item.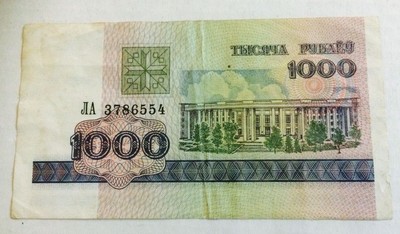 Similar items you may be interested in
Coins & Paper Money > Paper Money > World > Europe > Belarus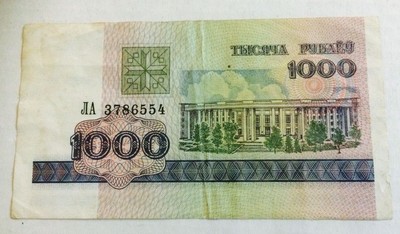 Similar items you may be interested in
Description
You are bidding on a used 1998 BELARUS CIRCULATED 1000 Bill Note.

It is used and its condition is the one shown in the pictures.

Please review them carefully.

I am not an expert in bill collecting but after reading a bit on the subject before creating this listing I can say (without certainty) that its condition might be VERY FINE (VF): An attractive note, but with more evidence of handling and wear.

May have several folds both vertically and horizontally.

Paper may have minimal dirt, or possible colour smudging.

Paper itself is still relatively crisp and floppy.

There are no tears into the border area, although the edges do show slight wear.

Corners also show wear but not full rounding.

The serial numbers are the actual ones shown in this picture.

I am only posting pictures of actual items for sale and not generic display photos.

Feel free to email me with questions prior to bidding.

Thank you for watching!